Traverse City Sailing Packages
Sailing on Second Wind
Come sail on Second Wind and enjoy a beautiful Private adventure on Grand Traverse Bay. We will set sail from the marina and travel at an average speed of 5-6 knots depending on the wind conditions. You can enjoy the view from the bow of Wind or experience the thrill of sailing by taking the helm with guidance from your captain. Comfortable shaded seating is provided in the cockpit. Water and light snacks are provided but you are always welcome to bring your favorites.We request no red wine. Special occasions are always a great opportunity for a memorable experience! We have been honored to host proposals, birthday surprises and special anniversaries!
Grand Traverse Bay
Grand Traverse Bay is a beautiful body of fresh water. It offers 320 square miles of adventure and at it's deepest point measures over 600 feet. The Bay is home to locally famous Power Island which is always a wonderful destination by boat for the day. The season for optimum sailing is May through October with the water temps reaching 70 degrees, perfect for swimming off the boat!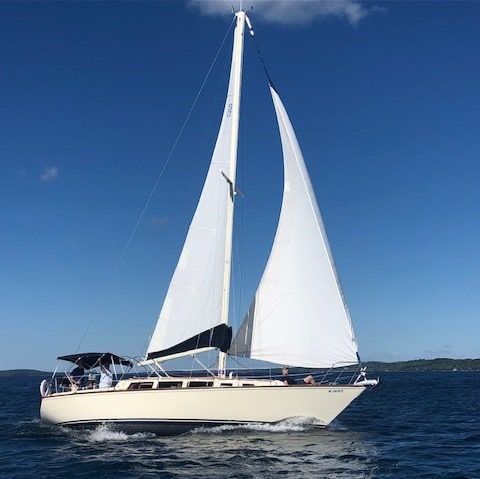 Explore All Sailboat Charters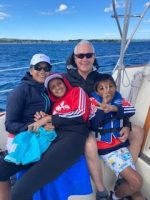 2-Hour Private Traverse City Sailing Package
What is the best way to spend a day in Traverse City? Get on the water with a day sail around West Grand Traverse Bay. Sit back and relax while you enjoy the amazing views, or bring your swimsuit, and the captain will anchor for a refreshing swim! Bring your favorite snacks and drinks if you like, but we also offer light snacks and have water and ice on board!  A Sailboat charter on Grand Traverse West bay will provide you and your family with memories for a lifetime! Great for all ages!
$299 for 2 guests / $50 for each additional guest ages 6 and up /$25 for each guest age 5 and under /up to 6 passengers can book.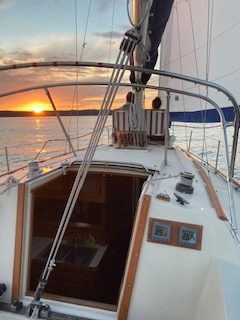 2-Hour Private Sunset Sail Traverse City
Come relax with us at the end of the day to watch the sun go down. We set sail approximately 2 hours before sunset to enjoy the evening light and refreshing breeze of West Grand Traverse Bay.  It is magical and memorable. You are welcome to bring your favorite snacks and drinks. We will provide water and ice! 
$329 for 2 people / $50 each additional guest/ up to 6 passengers can book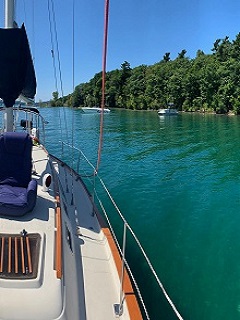 5-Hour Private Sail to Power Island, Michigan
On this private cruise, we set sail to beautiful and historic Power Island. As we sail, you will experience the crystal clear waters of Grand Traverse Bay turn a stunning aquamarine! We will anchor there to relax, swim, or hike. The day is yours! Bring your favorite drinks and lunch items  After lunch, we let the winds lead us back for more great sailing adventures on West Grand Traverse Bay. Perfect for all ages!
$699 up to 6 people
Second WIND Overnight Sailboat Charter
Spend the night on a cozy boat.  There is nothing like sleeping on a boat safely tied in a marina; you can enjoy the evening in the cockpit, then at bed time just head downstairs and sleep like a baby.  S/V Wind has a V-berth forward for two, a dinette that converts to a double bed, and two couches so 4 can sleep comfortably.
$375 for two people / $50 for each additional person up to 4
Please Call 231-421-7000 to book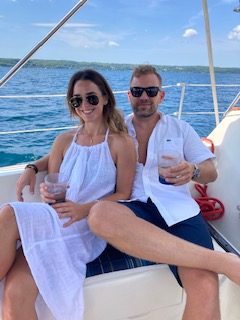 Special Occasions Sailboat Charter
We would love to help you celebrate a special occasion on board the 2nd WIND! Birthdays, anniversaries, engagements, and even wedding drop-offs are all perfect opportunities to book a private sailboat charter.
Contact us with unique requests so we can help you spend your special day out on the bay!
$329.00
Please Call 231-421-7000 to book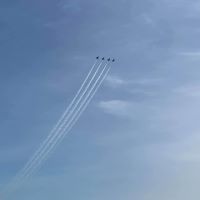 3 Hour Sail During Thunderbirds Air Show in Traverse City
Returning in 2023 / During the show, the jets perform directly over the Grand Traverse Bay, and you will have the best seat for the show!  Experience the power and thrill of the airshow away from the crowds. It's a perfect time to bring along a picnic lunch and experience a true sailing adventure.
$650 up to 6 people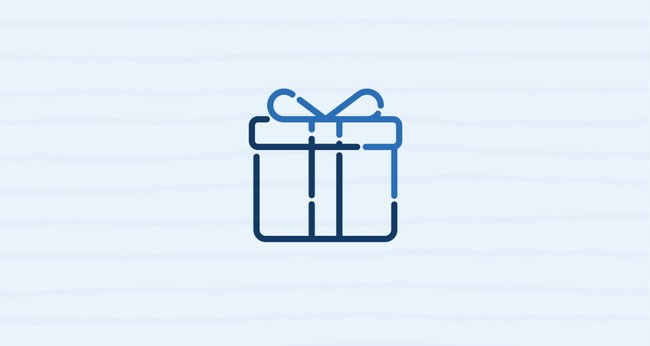 Gift Cards
Purchase the perfect gift: a gift card with a value of your choosing can be applied toward any sail during the 2023 sailing season!