Welcome to WIND Sailing
Private Sailing Boat Tours in Traverse City, Michigan
 Join WIND Sailing for a beautiful day on the bay!
Enjoy a day sailing out on the beautiful West Grand Traverse Bay with Wind Sailing! We offer several wind sailing charter lengths and are happy to help you find the perfect Traverse City boat tour for your group. So whether you want to take the wheel on your sailing adventure or relax while one of our experienced captains takes you on a guided journey, you'll get to experience the beauty of Northern Michigan from the water while creating memories to last a lifetime!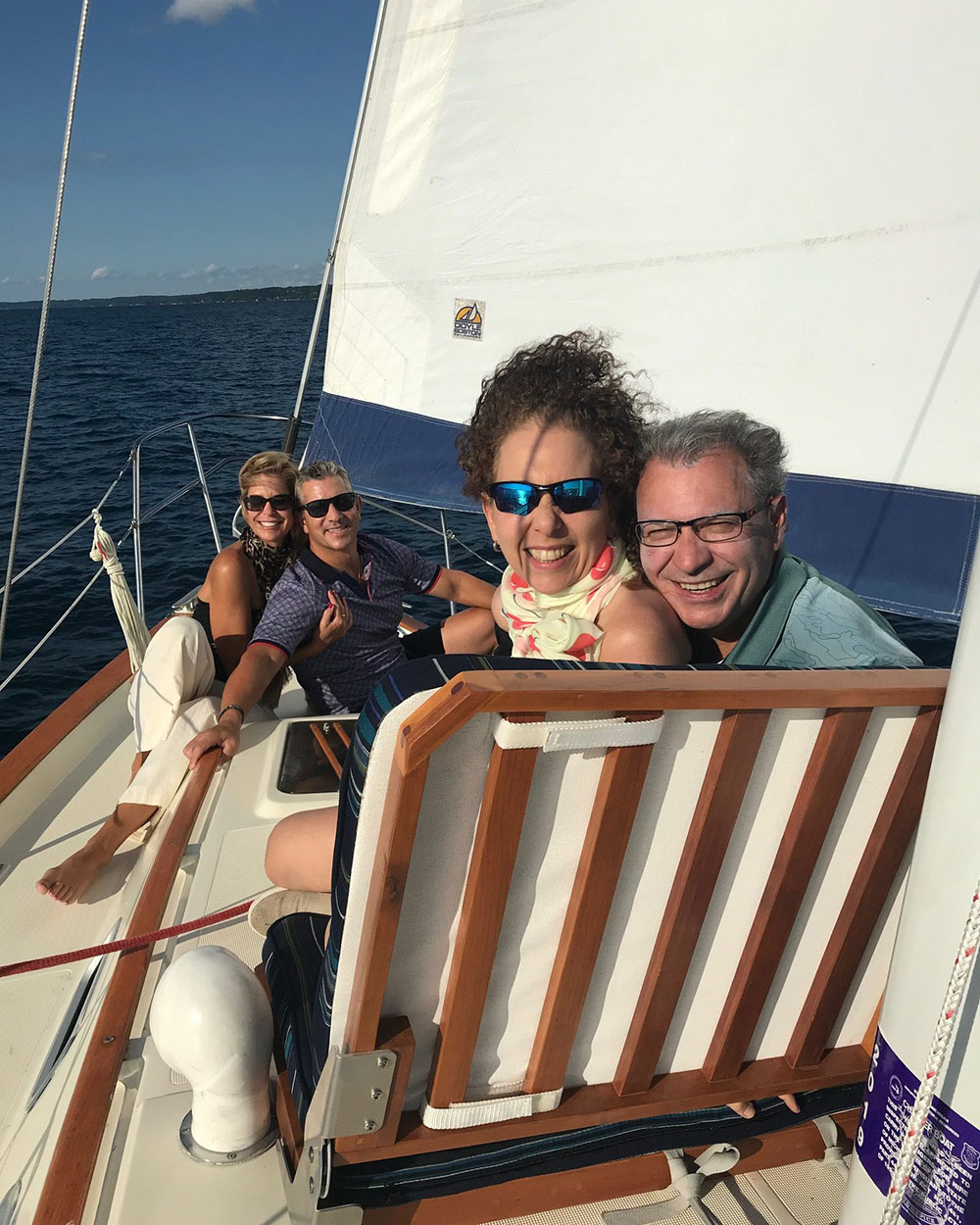 WIND excels in exceeding your expectations in providing private sails throughout the day as well as private romantic and stunning sunset cruises. We also offer overnight stays and fireworks and airshow sails.  Bachelorette parties, anniversaries, birthdays?  We will make it special and memorable! Need to customize a sailing adventure outside of what is on our calendar? We can do that for you.
Give us  a call 231-421-7000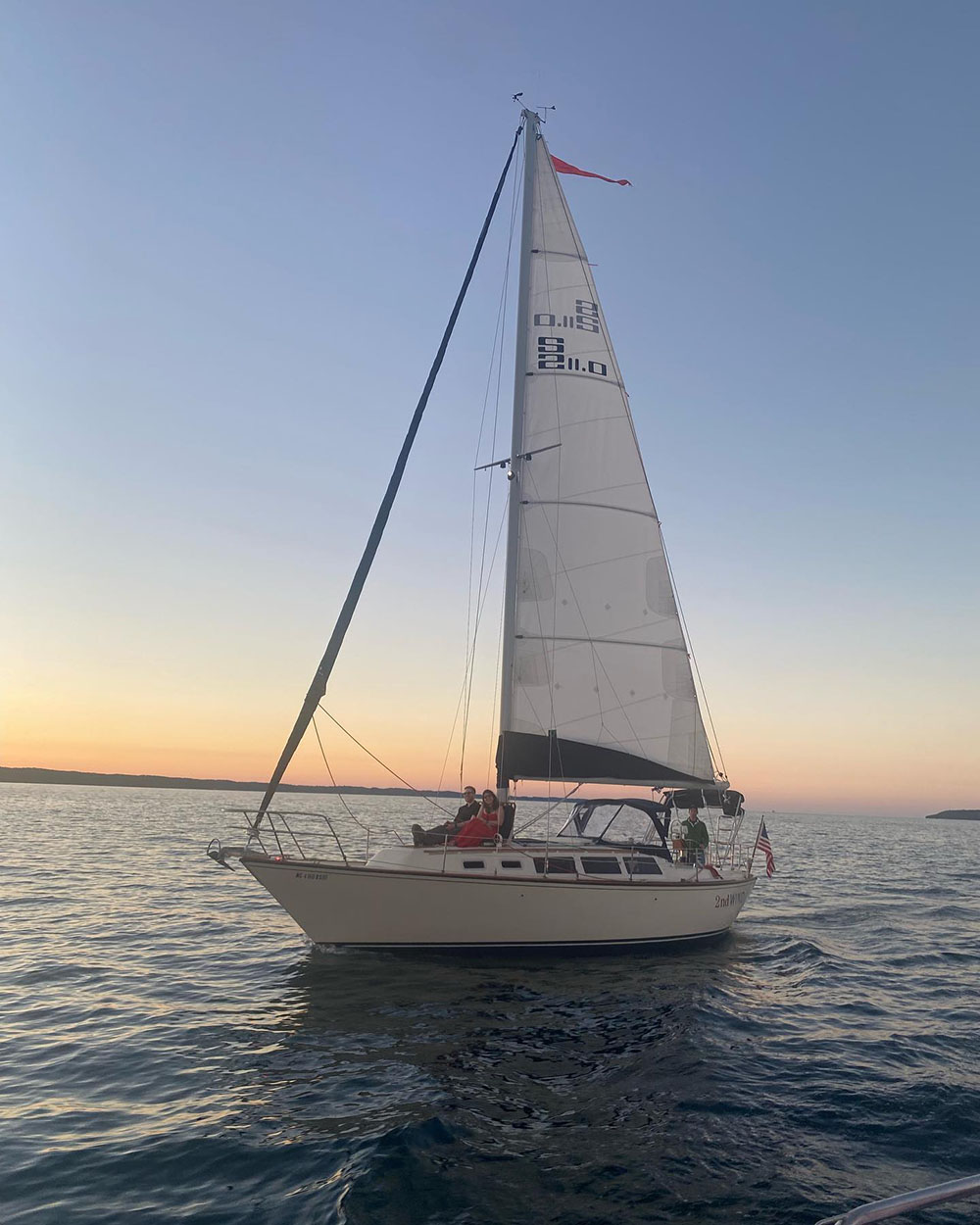 Second Wind is a 36′ sloop made in Michigan and is fully inspected by the US Coast Guard and Michigan DNR for your safety and comfort. The boat offers sun and shaded areas and a popular custom-crafted bench seat on the foredeck to enjoy the view in comfort and privacy. A marine head, dinette, and full galley are also provided. You'll be amazed at the stress-free sailing aboard as the boat has all the modern conveniences such as autopilot, electric winch, and up-to-date electronics!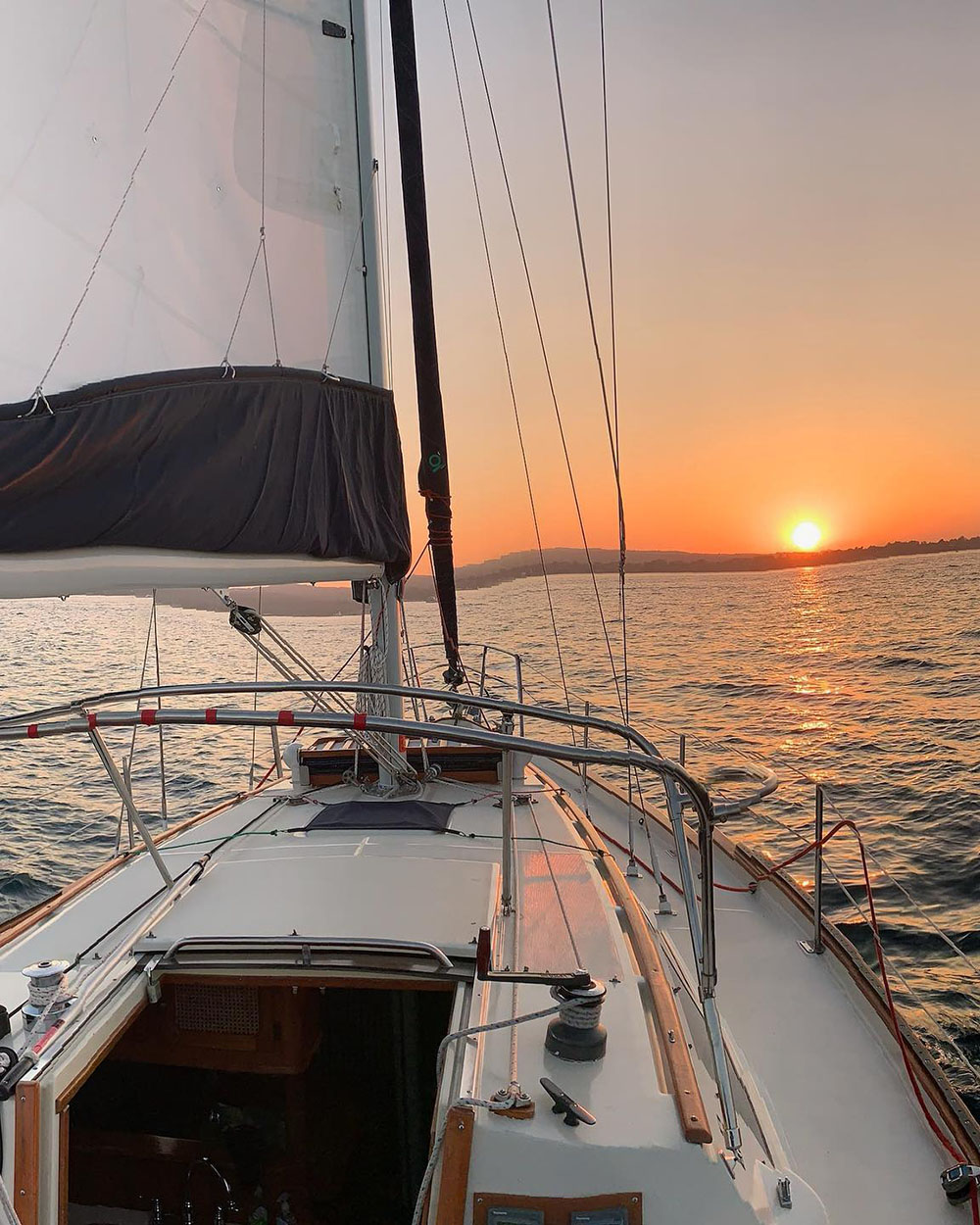 Come sail with us on beautiful West Grand Traverse Bay.  Wind Sailing offers a variety of charter lengths where you can either take the wheel or relax and enjoy the scenery while one of our experienced captains takes you on the adventure of a life time!  Our captains enjoy answering questions and teaching about the wonderful world of sailing!  Anchoring and swimming is another option as the water is clear and refreshing.
Contact Us for Last-Minute Availability!
231-421-7000
We can't wait for this view above our bay this coming summer! The best place to watch the Blue Angels
We were honored with a visit from Over the Hill Adventures this summer!! Check out their video (featuring our very
Wonderful introduction to sailing with Captain Ian; absolutely perfect morning on the bay. Highly recommended!
Thank you Captain Loren! We enjoyed our time sailing around Lake Michigan! The boat is a beauty. The hospitality and ease of booking top notch!
Anna Militello
2023-05-23
We had such a fun time! We took the sunset tour and it was a perfect night for it.
Melissa Orehowsky
2022-09-20
I booked the 5 hour sail with my husband, two school age sons and I last minute. We loved it. We sailed to Power Island and swam, ate on the boat and then sailed back. Our boys were initially nervous but had a great time. Highly recommend!
Wonderful time, my wife wants to buy a sailboat now. Love the peace and quiet.
Karissa Siegrist
2022-08-28
My husband and I decided to take a sunset cruise for our anniversary weekend and we couldn't have made a better decision. Neither of us had been on a sailboat before and Captain Loren made us comfortable. It was such a relaxing experience with perfect weather and breathtaking views!
Very easy to book, such a lovely evening on the bay with Captain Loren at the helm. Very safe, beautiful experience. Perfect for 1 or 2 couples; easy conversation with Captain Loren about his boat, sailing, the bay and more!
The most perfect day with the family! Thank you Wind Sailing!
Christopher Hines
2022-08-02
This is our 3rd year booking a trip with Wind Sailing and we have the best time every year! We have sailed with Captain Ian and Captain Loren and you can't go wrong with either. Both captains are helpful, knowledgeable and fun. It's basically guaranteed to be the most relaxing day of your year. Highly recommend!
We highly recommend this company and, in particular, Captain Loren. Our sunset cruise was perfect in every way! Well worth the price.
Our Location
Elmwood Township Harbor
12935 SW Bayshore Dr
Traverse City, MI 49684
Give Us A Call
Have Questions?
 Sailing Season 2023
Begins May 13th